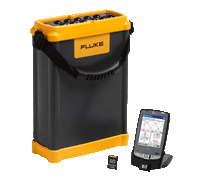 Record three-phase power quality and monitor for power quality disturbances with the new Fluke 1750 Power Recorder and the Fluke Power Analyze software. These power meters automatically record every power quality parameter and event, on every cycle – all the time.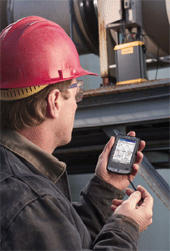 Premium accuracy and measurement techniques
Guaranteed for all power quality parameters, with IEC 61000-4-30 Class A measurement systems
Quick and reliable configuration
PDA wireless "front panel interface" provides a window into what the instrument is recording, enabling quick and reliable configuration even in awkward test locations
Threshold-free set up
Apply thresholds after data is collected with Fluke Power Analyze Software
Captures everything
Cross-channel and current triggering capture every measurement, on every channel, every time Intuitive PC software: Easily analyze data and generate reports
Plug and play
Set up in minutes with self-identifying current probes and single-lead voltage connections
No need to reconnect wires
Swap channels internally with the wireless PDA or PC when connections are not correct
Measure every parameter
Voltage and current on three phases, neutral, and ground
5 MHz, 8000 Vpk waveform capture
Get a detailed picture of even the shortest events
Quickly retrieve data
With included SD memory card or via the 100BaseT high-speed Ethernet connection

Click here for Spec Sheet (PDF)

Pricing:
Fluke 1750 $14,249.95



*FREE* UPS DELIVERY!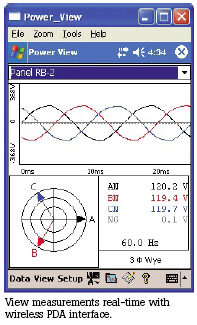 Call for SPECIAL Factory Promotion Rebate Pricing!

Sales Line: (410) 472-2416
Fax: (410) 472-4652
Email: sales@tomwblack.com